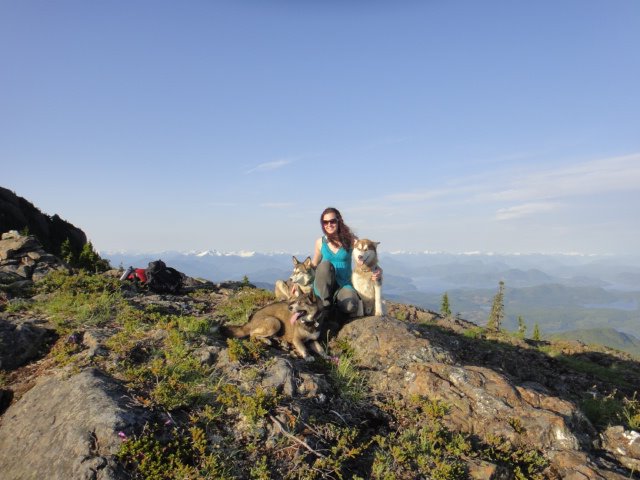 Purpose
The purposes of Vancouver Island Dogs Rescue Society are: (a) to rescue dogs in need; (b) to rehabilitate, foster, train, put up for adoption and find homes for rescued dogs (c) to provide pet ownership education (d) to provide support for new dog owners and foster dog parents (e) to provide similar and related information and services as determined by the membership.
Mission
Operating within Western Canada in collaboration with other animal rescue groups we: reduce dog overpopulation through sterilization and promotion of responsible dog ownership; provide medical/veterinary care; and match companionless dogs with appropriate adoptive families.
Vision
Within the next 2 years, Vancouver Island Dogs Rescue Society will be known as the premier rescue proactively facilitating better lives and advocating on behalf of dogs in need, while working towards responsible pet ownership for Vancouver Island residents. (Vision developed January, 2013)
Motto
"Unleashing Opportunities…"
Scope
We help dogs in Western Canada with a main focus on dogs from British Columbia.
About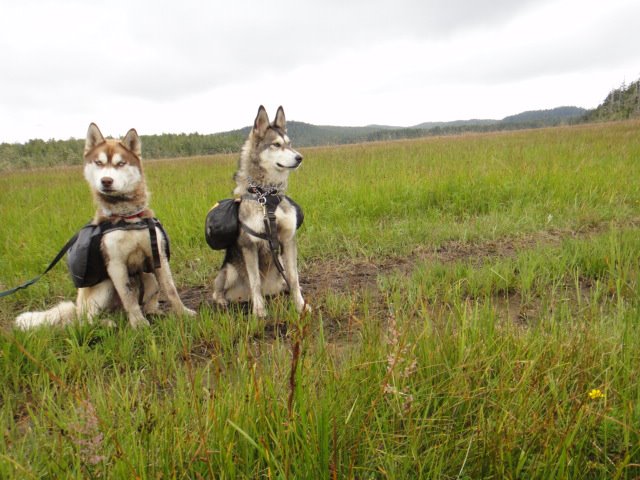 We are an incorporated society pursuant to the laws of British Columbia. Currently, the board consists of Vancouver Island residents working on building policies and practices that ensure the best possible outcome for the rescue dogs.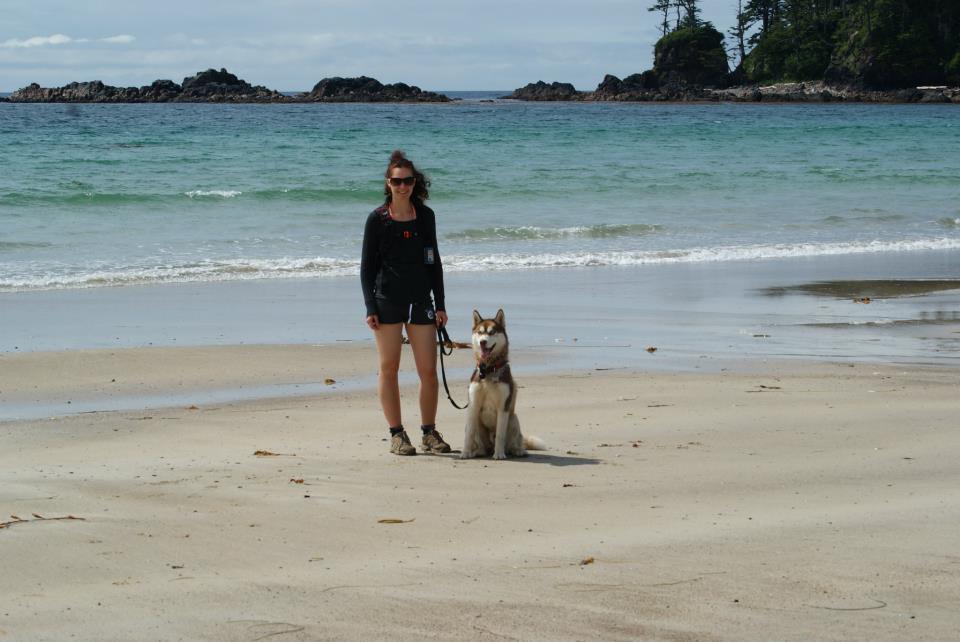 Meet the Board

The volunteer Board of Directors believe in complete transparency and financial accountability. We put the dogs first and have developed a rigorous screening process for our fosters and potential adopters ensuring that all dogs receive stability, love and attention. The Board strives to create awareness of what responsible pet ownership means. 

Join us

 and make a difference in the lives of unwanted or abandoned dogs. Someone is always available to discuss rescue operations.

Shannon

Shannon has been rescuing dogs since 2010. Her passion stems from her love of huskies and the awareness that some people who adopt huskies just aren't cut out for the 'husky lifestyle' which can land the dogs in need of homes. After starting her rescue work with an import rescue, Shannon became increasingly uncomfortable with bringing dogs into Canada after learning about dog overpopulation in Canada and just how bad it really is. Any chance Shannon gets she will share what she has learned through her rescue journey!

Shannon has always been fascinated with pets and grew up with a cat or two as a constant presence. She also keeps Malawai fish, something she has done since she was 5. Shannon grew up in Sayward on 100 acres and didn't actually have a dog until she was 12. Currently she shares her house with 2 cats, 2 huskies, a tank of fish and always a foster dog. Shannon works at the Immigrant Welcome Centre and is completing her Social Work Degree. When she isn't working on dog rescue you can find her in her organic garden, hiking in the woods or reading a good book with a hot cup of tea. Shannon hopes to move to property in the near future and eventually have a small kennel to act as a quarantine facility for new dogs coming into the rescue.

"My favourite part about rescuing is seeing how much the dogs change and continue to change as they settle in and learn the house rules. That first tail wag from a scared dog and follow up photos are also high on the list!" – Shannon

Code of Ethics

Code of Ethics

The Board of Directors met to discuss a code of ethics and conduct by which all members of the organization will abide.  The following code was adopted on August 19th, 2012.

1. When fulfilling the mandate and objectives of the organization no members shall receive any personal compensation for any rescue related activity other than out of pocket expenses, the amounts of which will be established by the board of directors.

2.  One of the primary areas of responsibility is to educate potential adopters, pet owners, and the animal community, in general about the unique issues of breed selection, particularly  northern breed dogs.  The website will contain material advising the public of the particular characteristics of huskies in an attempt to protect the well being of adoptable dogs. All information passed on will be to the best of the VIDRS knowledge.  Any dog that cannot be rescued by VIDRS will be referred to an appropriate, reputable rescue.  VIDRS will also refer potential adopters to other reputable breed specific rescues in order for the potential adopter to obtain more educational information.

3. VIDRS will ensure that all of its volunteers are understand the code of ethics by which the society governs itself, including all policies and procedures whether formal or informal relating to adoption and fostering and any other pertinent material to the best of their knowledge.

4. VIDRS will ensure that all of its Board members, potential board members and all volunteers understand the Confidentiality Policy of VIDRS and understand its importance.

5. VIDRS will never use the breeding of puppies as a means to fund its rescue activities. If an unintentional pregnancy occurs, the pregnancy will be terminated and the female spayed as soon as is medically possible.  If an abandoned dog is found to be pregnant when received and terminating the pregnancy would risk the health of the female dog, then the puppies would be put up for adoption in the same manner as any rescued dog.

6.  VIDRS to the best of its ability  will provide full potential approved adopters with all information that it has on the dog including age, where the dog came from and under what circumstances, any behavioural or temperament issues, as well as any known health issues. If the dog was an owner surrender, the confidentiality of the person surrendering the dog will be protected, to the best of our ability.

7.  VIDRS will not help any breeder dispose of its dogs or facilitate the breeder in any way.

8.  VIDRS will not purchase any dog in any manner whatsoever, including and without limiting the foregoing will never pay  a fee to a person for surrendering their dog.  If the dog is being transferred from another rescue and a transfer charge must be made or if ownership can only be transferred if the cost of services for things such as spaying or neutering or other health related issues must occur, then these amounts may be paid and are not considered a fee for the purposes herein.

9.   Persons or facilities surrendering an animal should be encouraged to make a donation to the rescue. It should be disclosed to the persons or facility that are surrendering an animal, that this donation is to help offset the cost of veterinary services and re-homing the animal.

10.  VIDRS will always use its Owner Surrender contract when accepting a surrendered dog and it will be executed by the person deemed to be the legal owner of the dog.

11.   Transfer of ownership of the dog happens at the time of the contract signing with payment. All dogs will be spay/neutered prior to the adoption contract being officially finalized as per clause 10 of the adoption contract. If a Veterinarian deems the dogs can never be safely spay/neutered then that dog is exempt from this clause. If a veterinarian has deemed the dog must be spay/neutered at a later date or in the case of a puppy under 6 months of age, then the rescue may include the cost of spay/neuter in the adoption fee and complete the adoption. The adoption contract would specifically state that the dog must be altered at the age of 6 months or when safe to do so. The rescue would then make arrangements to spay/neuter the dog when they reach 6 months of age or when safe to do so. Dogs that are not spayed/neutered may not be placed in a home with unaltered dogs of the opposite sex under any circumstances. 

12.  All foster and adoption agreements must contain a clause that sets out that the foster or adopter has never been convicted of an offence involving animal cruelty.

13. All potential adopters and fosters will be screened and their homes inspected prior to the placement of any dog and will provide references which will not be members of their family.  Out of town adoptions have detailed, specific guidelines that must be adhered to.  Under no circumstances is it acceptable to deviate from these guidelines.  (See Guidelines for Out of Town Adoption)

14. VIDRS  shall ensure that all animals in their care are provided with proper nutrition, water, personal attention and exercise and these covenants must be contained in all foster contracts.

15. VIDRS Rescue shall ensure that all animals in their care are provided with a safe, clean and appropriate living environment that is suitable to the particular needs of each animal.   All foster contracts will contain clauses to this effect.

16. VIDRS will ensure that all dogs in their care receive prompt veterinary evaluation and necessary medical attention and will have a process for fosters to follow.

17.   VIDRS will  provide a legal Adoption Contract and will require the person who will be the legal owner of the dog to sign and date the contract. The contract will also be signed and dated by an two authorized representatives of the VIDRS.

18.  VIDRS must always include  a clause in their Adoption Contracts that requires the adopter to notify the VIDRS if for any reason they cannot continue to keep their adopted animal, and they shall return the animal to the care and custody of the VIDRS.

19.  Board Members of VIDRS will always carry out their rescue activities in a professional, positive and considerate manner, so that their representation brings credit to VIDRS.

20.  No Member shall ever utilize discounts or donations specifically made for the benefit of animals in the rescue for personal gain or benefit.

21. VIDRS will work cooperatively with other reputable rescue(s) or rescuer(s), when able or necessary. VIDRS will actively network with other reputable rescues to achieve their stated goals.   Work with or assistance could be many things including and without limiting the foregoing it make be visiting and/or assessing animals to be surrendered or transferred; visiting/assessing potential adopters, volunteers and foster homes; assisting with transport, or temporary housing.

22. Each Member of the Board of Directors will abide by and accept this Code of Ethics.  This Code of Ethics will be given to any potential volunteer or Member of the Board prior to their acceptance within the organization.